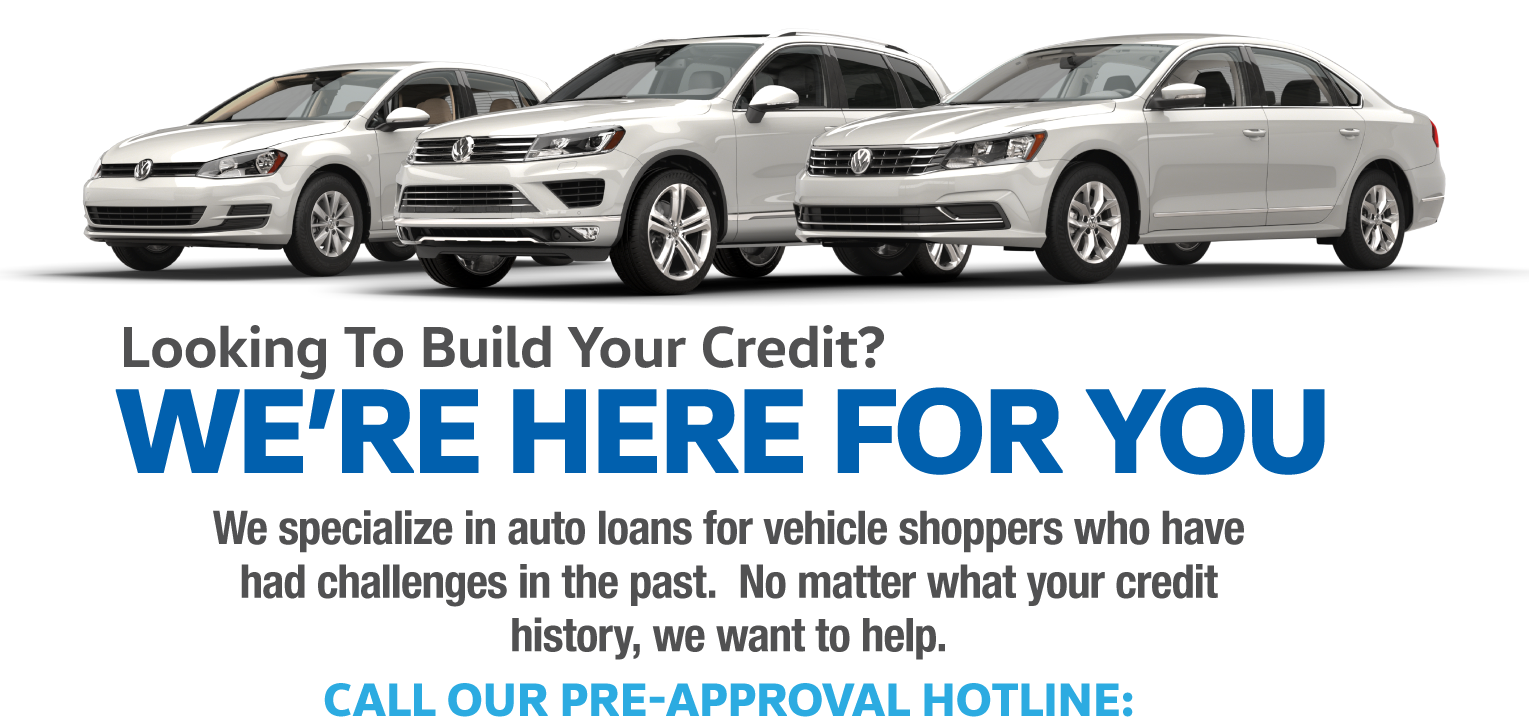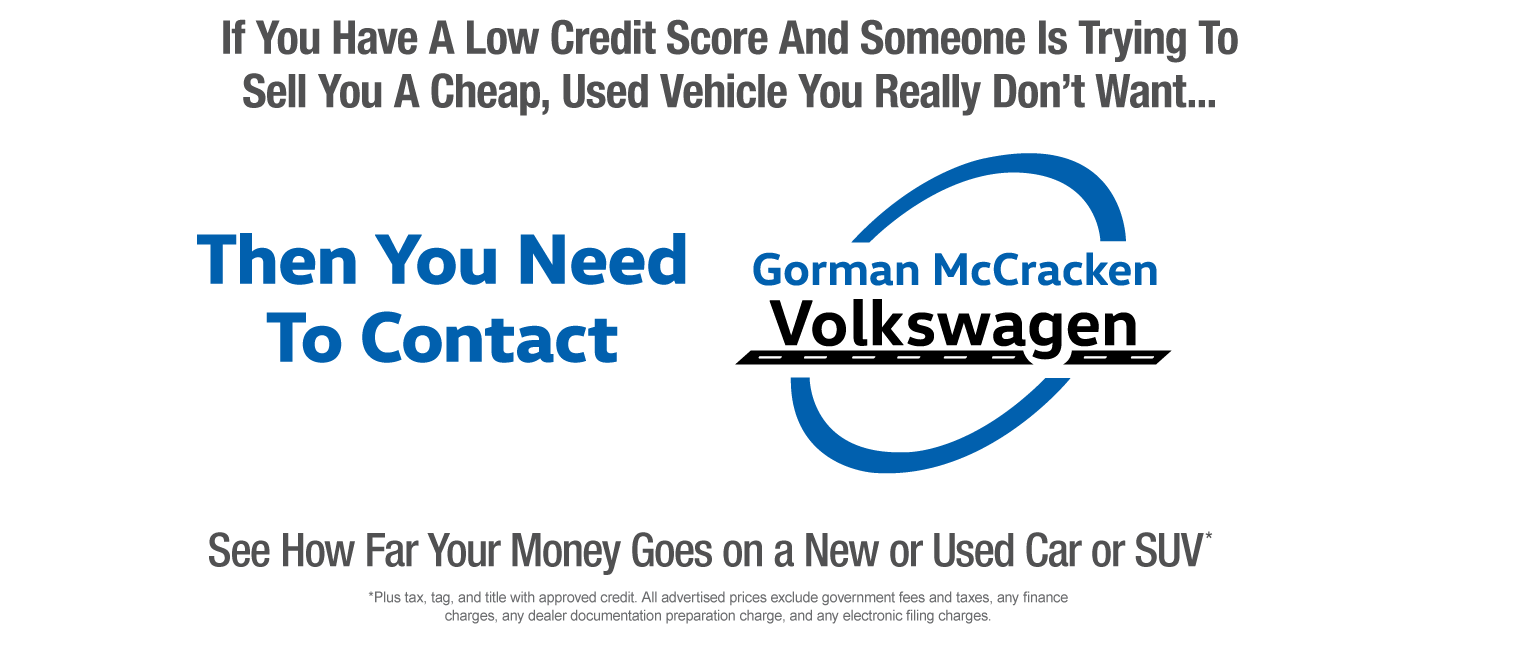 Finance With Bad or Low Credit Through Gorman McCracken Volkswagen
If you have a bad history with credit or no credit at all, then you are probably worried about how you could ever finance a vehicle. Don't let your bad credit get you down! Apply for credit online now at Gorman McCracken Volkswagen. Find out how we can work around your situation to get you in that new Volkswagen or quality used car you have always wanted.
Don't Let Your Credit History Hold You Back
Even if you have been through bankruptcy, a foreclosure or had late payments, there is still a chance for you to get special financing on the vehicle you want. We know these things from you past can cause stress and unrest, but we don't want it to hold you back when it comes to your new car. Here at Gorman McCracken Volkswagen, we know that everyone goes through a hard time at some point. That's why we strive to help out in any way we can with your next vehicle purchase. We are here and happy to help, not to take advantage of you. Begin the process of leaving your bad credit behind and looking towards new opportunities.
Discover Your Finance Options in Longview, TX
We have had a lot of customers come in with no credit and have had trouble getting financing at other dealerships. We want to help everyone in the Longview area feel comfortable coming in and looking at their various auto finance options. We have financial experts who are not only willing to work with you on a purchase through our finance center, but also willing to help in building your credit and getting you back on your feet. Let us help you finance a new vehicle. Visit us today or contact us for any questions or concerns. We look forward to hearing from you!