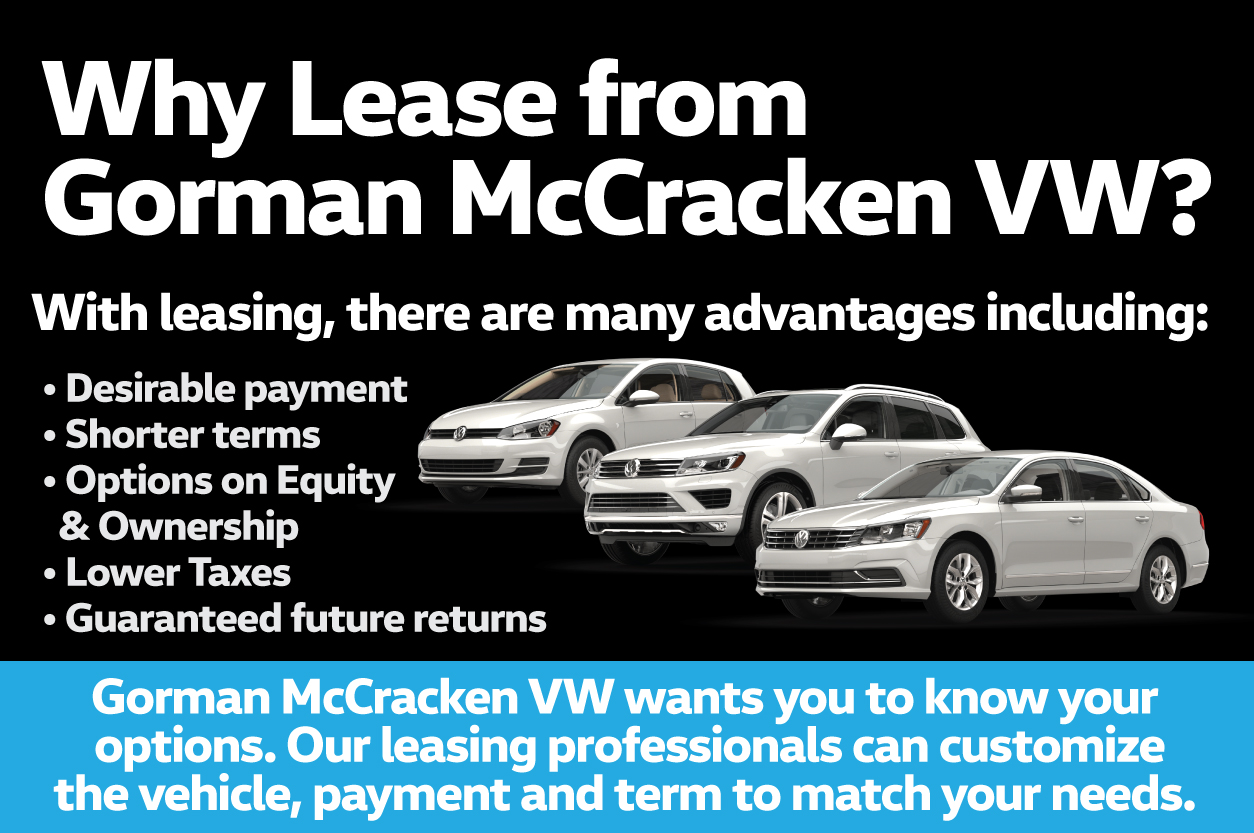 Why Leasing Is a Great Option For Any Longview Car Buyer
Leasing a new VW is a great option for many drivers around Longview and Kilgore, TX. Leasing a new vehicle allows you to drive the latest model without paying a large sum of money all at once. There are a lot of leasing deals that we offer to enable you to take advantage of this option when looking for a new VW. Here at Gorman McCracken Volkswagen in Longview, TX, we have a lot of options when it comes to leasing, and we can find the perfect vehicle that fits in your monthly budget. Our sales team knows our inventory inside and out and can guide you through the vehicles we offer in order to find what you are looking for.
Great VW Leasing Deals Near Marshall, TX
All of our deals are guaranteed to satisfy. We often offer special APR rates or $0 down on new VW models. These deals are hard to beat and are waiting for you to jump at the opportunity. View our full list of leasing deals to find out what catches your eye.
Find Out How to Get Started on Your VW Lease Today!
Visit our specials page to see all of the VW lease deals we have going on. This will get you on the road to finding the perfect deal for you. Be sure to contact us if you have any questions or concerns on any of our leasing opportunities. Lease through Gorman McCracken Volkswagen today and get behind the wheel of your new VW in no time! You won't be disappointed!